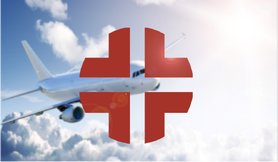 Swissfly Int. Air Lines (may also refer to Swissfly_Group, a group of plane builders/designers) is an airline and founder of the
Swissfly Alliance
, wich is the major air alliance in Eden. The current CEO of Swissfly is
Nick Art
. He is actually known as one of the the best plane builder/designer of Eden. The airlines hub is the new
Puerto Marabella Int. Airport
in
Puerto Marabella
and the old Airport of
Swiss alpin
. The airline is the most famous and most important airline in Eden, due to its edenwide known service.
Fleet
The Swissfly fleet consists of the following aircraft as of August 2015.
Aircraft
"In Service"
In progress
Notes
Avro RJ130
7

5 in Business class only configuration

2 "stored" at Puerto Marabella Int. Airport

A319-100
0
All phased out
A320neo
0
3
Building begins in 2016Delivery delayed until late 2016
A340-100
0
All phased out
A340-200SP
3

To be phased out until 2020;

possible replacement A321neo intercontinental

A340-300E
1
1
Delivery delayed until late 2016
A330-200F
2
Swissfly Cargo
B777-200F
0
1
Swissfly Cargo; building postponed
Destinations
Swissfly planes can be found in following airports in Eden:
Puerto Marabella Int. Airport - Hub (Puerto Marabella): 1 A340-300E, 2 A340-200SP, 2 A330-200F, 1 A320neo, 3 Avro RJ130 (2 in long storage configuration)
SWISS Airport (SWISS alpin): 1 Avro RJ130
Direct Airport (Direct City): 1 A340-200SP, 1 Avro RJ130
Eden Elite Airport (Eden World Builder Elite World): 1 Avro RJ130
Airport Munich (AIRPORT MUNICH): A319
ZRH Airport (ZRH Airport): A319, Avro RJ130
Other Airlines
Swissfly has codeshare agreements with the following airlines:
Direct Airlines, the Airline of Direct city
Skyline
Christmas tree air
External links
Swissfly https://www.facebook.com/pages/Swissfly/126757017478860?fref=ts
Direct city https://www.facebook.com/edendirectcity
===
This Page was created and will be managed by David Nolte and Nick Art. ===
Ad blocker interference detected!
Wikia is a free-to-use site that makes money from advertising. We have a modified experience for viewers using ad blockers

Wikia is not accessible if you've made further modifications. Remove the custom ad blocker rule(s) and the page will load as expected.