Laibai city

Laibai

Type:

City & Biomes

Version:

3.5

Number of buildings:

144

Population:

2085
Laibai City
Laibai city is a world in Eden World Builder. It consists of multiple cities and biomes as well as time periods. If you want me to do something special, you can ask me and I will do it.

Was created March 18th 2014
Names of version:
- Laibai city preview
- Laibai Desert
- Laibai City v3
- Laibai City v3 and a half

Neighbourhood:
Old city: The first working class neighbourhood in the city, on the left side of the white highway
Cyber: A neighbourhood set in the future in a cyberpunk era. (Has not visible form of nature, grass, trees...)
Desert: self explanatory
(I'll add the other ones later on)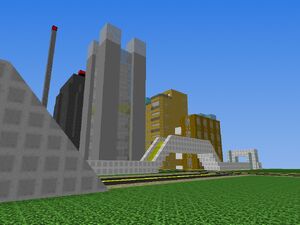 Ad blocker interference detected!
Wikia is a free-to-use site that makes money from advertising. We have a modified experience for viewers using ad blockers

Wikia is not accessible if you've made further modifications. Remove the custom ad blocker rule(s) and the page will load as expected.