Worlds are the things people make that start of from a plain world.Here is a list of the worlds we have on our wiki:
Special world
The world cup 2014 has begun in Brazil, catch the football fever from now : introducing the Elite's world special edition for this great event ! Check out " ELITE world WC 2014 BRAZIL edition ". Enjoy the very first stadium full of people and immerse yourself in the world cup atmosphere now!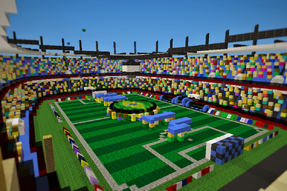 Which is your favorite builder ?
All items (47)
A
B
C
E
F
G
H
I
J
K
L
M
O
P
R
S
T
V
W
X